St Joseph / Elkhart County Real Estate -
What if you had access to every listing in St. Joseph and Elkhart County?
What if you could search by City, Price, or even School System?
You're in Luck! My data is directly linked to our MLS System and updates every 10 minutes so you'll receive the most current, and accurate, listing data available. Use the links below or click the Advanced Search link in the Search Box at the top left of this page for the most accurate and detailed search results available.
Click to search:
Interactive Search: Click the map below!

Search by School / School System using our Advanced Search!
Detailed Polygon Map Search using our Advanced Search!
Search homes with Finished Basements using our Advanced Search!
Search homes with a Pool using our Advanced Search!
Research Local Schools!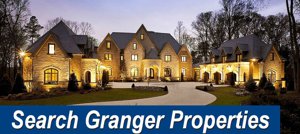 IDX information is provided by the Indiana Regional MLS and is exclusively for the consumers' personal, non-commercial use and may not be used for any purpose other than to identify prospective properties consumers may be interested in purchasing. Data is deemed reliable but is not guaranteed accurate by the MLS.
Last updated