North Shore Triangle
Map Search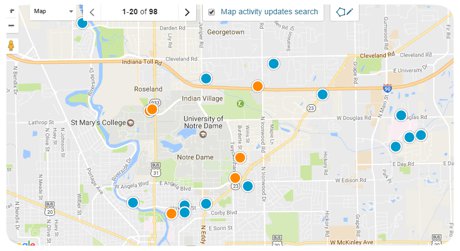 Recent Sales
South Bend Homes just West of Notre Dame
About North Shore Triangle -
Built: 1950's - 1960's
City: South Bend
Zip Code: 46617
Schools: South Bend Community
Similar Neighborhoods: Wooded Estates | Sunnymede | Coquillard Woods
North Shore Triangle is close to downtown South Bend and the St. Joseph river. North Shore Triangle is filled with a mix of interesting people and homes. The near-northside neighborhood also includes the West North Shore Historic District... A local historic district designated in 1978. Ernest Young, a student of Frank Lloyd Wright and a South Bend architect, designed many houses in this neighborhood from 1905 to 1920. The diversity of the housing is one of the neighborhood's most attractive features with prices ranging from $90,000 to $260,000+ and a number of the homes in the $130,000 to $160,000 range. Homes along the river in the historic district can and have sold in the mid-$300,000s and up.
North Shore Triangle Homes for Sale -
Below is a list of homes currently for sale in North Shore Triangle. This list is updated several times a day through our local MLS feed so it is completely up-to-date!